The joy that works in a comfortable space.
We are looking for the members who work in the production administration together.We are not going out for sales and usually work in the office.It is the space to be able to work efficiently and comfortably. Many of 20s and 30s are taking an active part in Tel-mic.You can choose the way to work yourself. You have limitless possibilities.Tokoname office has started since March 1, 2017, and we are looking for working in Tokoname together.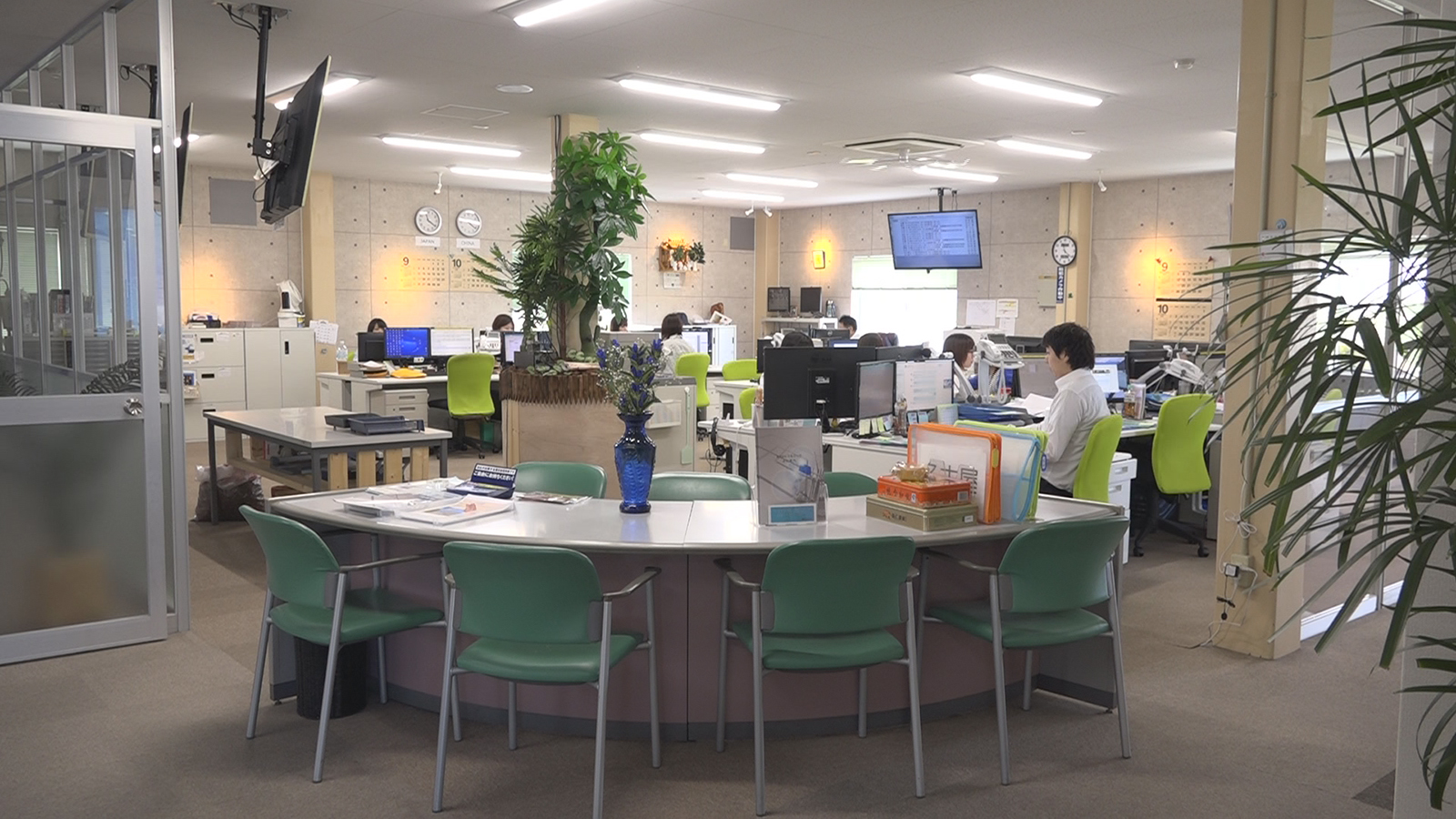 The production administration
[It will be compatible with us if you are…]
●The person who works carefully
●The person who wants to work in a clean office
●The person who wants to grow up with colleagues in the same generation.
●The person who wants to be concerned with manufacturing.
●The person who wants to work in a growth company
●The person who wants to enhance your life.
[Skill and Experience to be able to make use of]
●Communication skill
●Experience in Sale
●Experience in Service trade
●Operation experience of CAD/CAM
●Skills of Chinese and English
※To plan the long-term carrier formation of the young generation
Everyone knows nothing from the beginning.
Most of people in Tel-mic had never worked in the manufacturing industry like a computer company or the apparel business. The person who was unrelated to the manufacturing industry is most.So you don't have to worry about.It is alright that you acquire the knowledge and techniques through the work slowly and carefully.
Guidelines for applicants

The Job Position

The production administration

Work Locations

You can choose the place to work. (Kariya/Anjo/Nagoya/Tokoname) ★You will not transfer to other location as long as you don't desire. [【Tokoname Branch Office】
Opening in March 1, 2017.
6-1-10, Shinkai-cho, Tokoname-shi
※Free Parking
※Access… About 5-minute walk from near station "Rinku- Tokoname" ★It becomes the head office duty until establishment.
[Nagoya Office]
1, Kanayama, Atsuta-ku-cho, Nagoya-shi, Aichi 7-5
※About 2-minite walk from station "Kanayama"
[Anjo Office]
17-18, Minamimachi, Anjo-shi, Aichi
※Free Parking
※About 5-minute walk from station "Minami-Anjo"
[the head office]
47, Nagata, Ogakiecho, Kariya-shi, Aichi
※Free Parking

Working Hours

From 8:45 to 17:15
※The overtime work is an average 22-30 a month

Holiday


Saturday and Sunday
※There is the attendance on Saturday a few times a year. It depends on Tel-mic calendar.

GW, Summer holidays, the end of the year and New Year holidays

Salary

210000yen per month
※It depends on your experiences, ability with consideration.
※The training period: for 3 months with no salary change


Fringe Benefits

[raise in salary, bonus]
★A raise in salary twice a year
★A bonus twice a year
[both hands our]
★Transportation expenses supply (there is our rule)

★Family allowance (to one 10,000-50,000 yen ※ child 10,000 yen / month)
★Single life allowance (23,000 yen)
★Walk allowance (4,200 yen)
★Business allowance (there is our rule)